Colocation Sign Up
Get a Mac server online today!
We host Mac computers in our data centers. Our most popular service is colocation for Mac minis. We have thousands of Mac minis currently in our data centers using our custom engineered cabinets.
This service is also known as Mac mini hosting or Mac mini cloud hosting.
Our colocation plan includes:
1 Gbps network port
Redundant internal 10 Gbps network infrastructure (using Cisco 6509 switches)
IPv4 and IPv6 Peering with multiple Tier 1 backbone connections (MKE1 AS21554 / PHX1 AS21624)
(1) Public IPv4 address
Reverse DNS entry of your choice
/96 IPv6 address block available upon request
Network port graphs
Remote reboot control
Physically and electronically secured data center rackspace
Free and discounted software from our partners (more info)
World class 24×7 support with decades of Mac expertise
Free hands-on support during first shift business hours (7am to 5pm Central US)
Support for our open-source automation scripts (more info)
Enterprise Plan
$49.99/month
Save 10% by paying annually!
4 different ways to host a Mac mini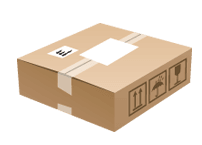 Ship yours
To ship your Mac mini in for colocation, simply order the service without selecting an option for a Mac mini. We'll email out setup instructions and shipping directions. No need to ship the power cable or any adapters, but we recommend using the original box. We'll store it and return it with the Mac mini when it is eventually shipped back to you.
Purchase one
Get online faster by purchasing a NEW Mac mini from us. We'll configure it as needed and you'll be online normally the same day you place your order. We'll also store the original packaging and contents along with any original parts if any upgrades are ordered. When it's time to ship the Mac mini to you, we'll box it up in all the original packaging.
Rent a NEW Mac mini from us and we'll put your payments towards ownership of the Mac mini. We split the retail cost up into 12 monthly payments. After the 12th payment it is just as if you purchased it from us on day one. All the same warranty and parts / packaging details are the same as purchasing a Mac mini outright. (more info)
Rent a Dedicated Mac mini from us and you will never have to worry about hardware issues again. By renting a Dedicated Mac mini server from us you get all of the benefits of hosting a Mac mini in the datacenter without the headaches of having to pay for costly hardware replacements. Month to Month Contract. (more info)
Purchase Mac mini i3 (2018) 3.6GHz Quad-Core Intel Core i3/8GB/256GB – ($799.00 USD One Time)
Rent2Own Mac mini i3 (2018) 3.6GHz Quad-Core Intel Core i3/8GB/256GB – (12 payments of $66.59 USD)
Purchase Mac Mini i5 (2018) 3.0GHz Hex-Core Intel Core i5/8GB/512GB – ($1099.00 USD One Time)
Rent2Own Mac Mini i5 (2018) 3.0GHz Hex-Core Intel Core i5/8GB/512GB – (12 payments of $91.59 USD)
Purchase Mac Mini i7 (2018) 3.2GHz Hex-Core Intel Core i7/8GB/1TB – ($1499.00 USD One Time)
Rent2Own Mac Mini i7 (2018) 3.2GHz Hex-Core Intel Core i7/8GB/1TB – (12 payments of $124.92 USD)
Purchase Mac Mini i7 (2018) 3.2GHz Hex-Core Intel Core i7/8GB/2TB – ($1899.00 USD One Time)
Rent2Own Mac Mini i7 (2018) 3.2GHz Hex-Core Intel Core i7/8GB/2TB – (12 payments of $158.25 USD)
Purchase Mac Mini M1 (2020) 3.2GHz 8-Core M1/16GB/256GB – ($899.00 USD One Time)
Rent2Own Mac Mini M1 (2020) 3.2GHz 8-Core M1/16GB/256GB – (12 payments of $74.92 USD)
Purchase Mac Mini M1 (2020) 3.2GHz 8-Core M1/16GB/1TB – ($1299.00 USD One Time)
Rent2Own Mac Mini M1 (2020) 3.2GHz 8-Core M1/16GB/1TB – (12 payments of $108.25 USD)
Purchase Mac Mini M1 (2020) 3.2GHz 8-Core M1/16GB/2TB – ($1699.00 USD One Time)
Rent2Own Mac Mini M1 (2020) 3.2GHz 8-Core M1/16GB/2TB – (12 payments of $141.59 USD)
Upgrade (2018 model only) 16GB (8GBx2) DDR4 2666 SODIMM Memory Kit – $89.99 USD
Upgrade (2018 model only) 32GB (16GBx2) DDR4 2666 SODIMM Memory Kit – $199.99 USD
Upgrade (2018 model only) 64GB (32GBx2) DDR4 2666 SODIMM Memory Kit – $409.99 USD
Add-on HDMI Video Dongle 1080p GPU Enhancer – ($0.00 USD)
Add-on HDMI Video Dongle 4k GPU Enhancer (only works on 2014 or newer Mac minis) – ($0.00 USD)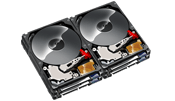 Mac Mini Vault Supplied Storage
Storage Vault 2TB USB 3.0 External Hard Drive [RENTAL] – ($12.00 USD Monthly)
Storage Vault 4TB USB 3.0 External Hard Drive [RENTAL] – ($15.00 USD Monthly)
Storage Vault RAID5 3TB Storage (Leased) – (12 Month Contract) – ($150.00 USD Monthly)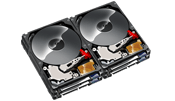 Customer Supplied Storage
Storage Vault External Drive Colocation (Customer Supplied or Available for Purchase) – ($10.00 USD Monthly)
Storage Vault 2TB USB 3.0 External Hard Drive – (Requires Monthly Charge) – ($105.00 USD One Time)
Storage Vault 4TB USB 3.0 External Hard Drive – (Requires Monthly Charge) – ($180.00 USD One Time)
Storage Vault Drobo Mini Colocation (Customer Supplied) – ($50.00 USD Monthly)
Storage Vault Promise Pegasus R6 Colocation – (Customer Supplied) ($150.00 USD Monthly)
Secure dedicated network segment protected with a Cisco ASA Firewall – ($50.00 USD Monthly)